Retail Reimagined
·
Article
Engaging Students and Boosting Sales with Trivia Night: UCF Campus Store
February 1, 2023
The University of Central Florida (UCF) campus store is buzzing, with hundreds of excited students greeting (and making) friends while sipping drinks from the café. A busy afternoon during Rush? No, it's a Wednesday night in the middle of the semester – and the crowd is eagerly awaiting the start of the store's weekly Trivia Night.
UCF's campus store team created the wildly popular event, first launched in 2019, as a way to help build community on campus. Through the event, the team set out to engage students and boost sales in the café – and it was an immediate success. By Fall 2022, Trivia Night attracted a crowd that averaged 165+ participants per night and generated a 180% increase in café sales over comparable weeknights.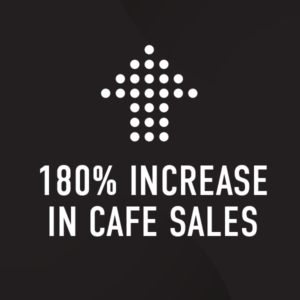 "The real benefit of Trivia Night is the student engagement – getting students in the store outside of Rush and making it a habit. They try our specialty café drinks, they decide they'll get their coffee there every day, and then they start buying shirts and other merchandise," said Nick Maddox, Assistant General Manager and Trivia Night creator. "It's just a nice, really positive event that gives them a different outlook on the store. Sometimes people think we're only out to sell books, and this helps change that mindset. It shows them that the bookstore is here for them all the time, and we're fun."
REINFORCING THE CAMPUS STORE AS A SOCIAL HUB
As a campus partner, Barnes & Noble College creates vibrant community hubs tailor-made for events like Trivia Night to bring students together. It's a high-energy event, open to both individuals and teams who can pop in and play one time or join every week, earning points throughout the semester to compete for the championship title. As a testament to Trivia Night's popularity, teams show up as early as three hours in advance of the event to secure a table. And, they're not just working toward a trophy – they're making connections and finding their people.
"The events are fun, but they're also really meaningful for the people who participate. Students have literally told me that they met their entire friend group through Trivia Night! One year, a bunch of teams came together to make me a framed gift as a thank you. So things like that are wonderful," said Maddox.
The UCF campus store team keeps students excited and coming back each week with pop culture themes related to trendy TV shows, movies, music and comics. Each semester, the employees come up with new ways to give participants a say in the themes, such as spinning a prize wheel or voting on a social media poll. On some Trivia Nights, professors and librarians join the fun and show off their knowledge of topics like 80s music or Star Wars. Teams go all out for the themes, dressing up in costume and putting in the prep work in hopes of victory. Some teams have even binge-watched entire TV series to ensure they're up to speed for the big event!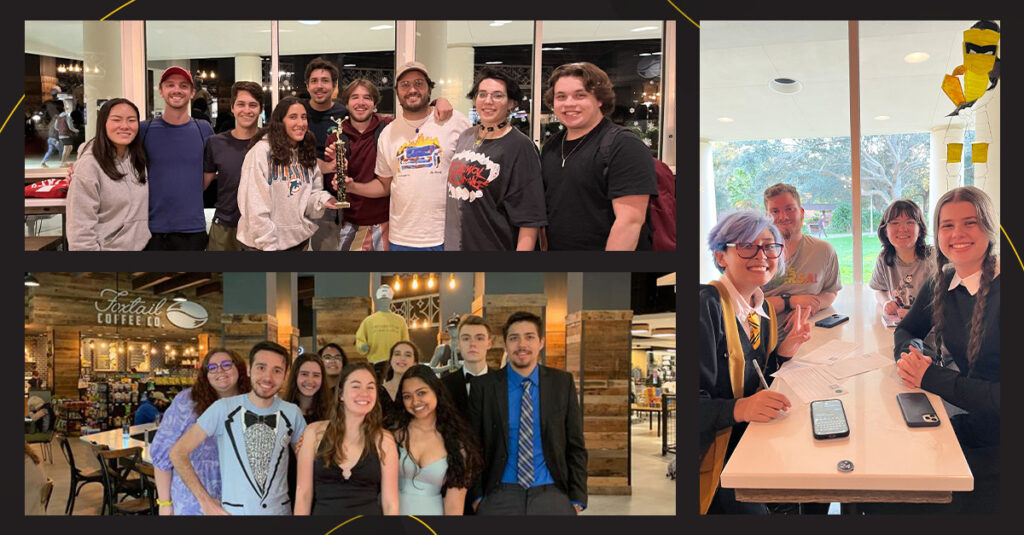 Each week, the café employees create coffee and tea "drinks of the week" specific to each Trivia Night theme – either renaming existing menu items or inventing brand-new options. The store team promotes the drinks in store and on social media, driving sales on Wednesday nights and beyond. Customers stop by throughout the week specifically to try the themed specials.

STRENGTHENING PARTNERSHIPS ON AND OFF CAMPUS
Trivia Night is so successful among students (and faculty) that it's captured attention in the local community – Orlando Magazine named it one of the area's top 3 trivia nights. And, beyond high attendance and sales increases, Trivia Night has helped the campus store build stronger relationships on campus. UCF departments and campus organizations such as First Year Experience, Pop UCF and UCF Women in Business have reached student audiences by sponsoring and speaking at Trivia Night events. Additionally, companies like Coca-Cola and Margaritaville University have reached out to the store team to get involved, sponsoring events and contributing prize packs.
"Trivia Night has succeeded on so many levels. Not only has the UCF campus store team created a weekly touch point with students and driven incremental sales, but they have improved campus relations by partnering with key departments on campus and vendors to sponsor the events. Best of all, the campus store is thriving as a social hub, offering students a vibrant destination to have fun with their friends," said Nick Fagnoni, Regional Manager, Barnes & Noble College.
More Insights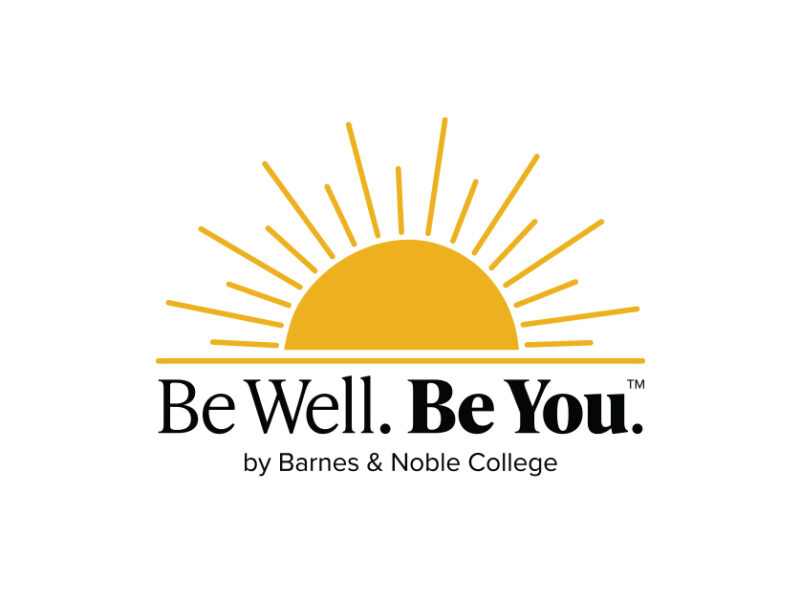 Retail Reimagined
· Article
Supporting Student and Campus Well-Being: Be Well. Be You.™ by Barnes & Noble College
In response to the growing number of students experiencing stress and anxiety, Barnes & Noble College has launched a new initiative to support the well-being of students and the campus communities it serves. Be Well. Be You.™ by Barnes & Noble College, is a thoughtfully curated collection of products that is designed to calm and recharge the mind and body.