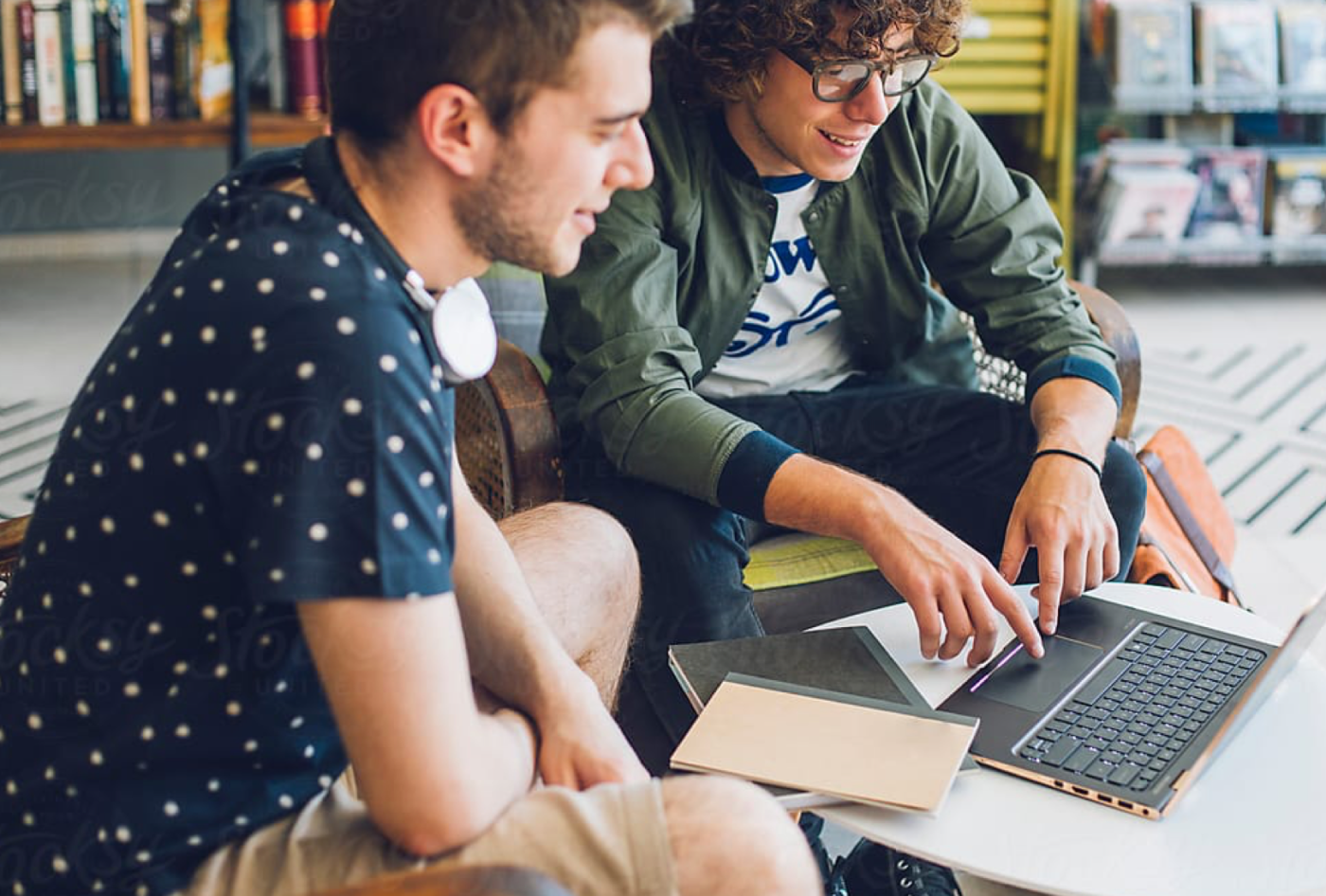 Meet Students Where They Are
Enhanced e-learning with actionable insights to improve retention and achievement.
Our advanced proprietary digital courseware platform offers a complete, turnkey solution that increases affordability, provides a personalized learning experience, and drives academic success.
Personalize what you want, when you want
To save you time we make it easy for you to personalize our complete courses through a simple drag and drop modules to align with your syllabus.
We've enriched that content to deliver a holistic course that includes:
Video examples
Activities
Lecture Slides
Accessibility Functionality
Auto-graded practice quizzes
Homework
Assessments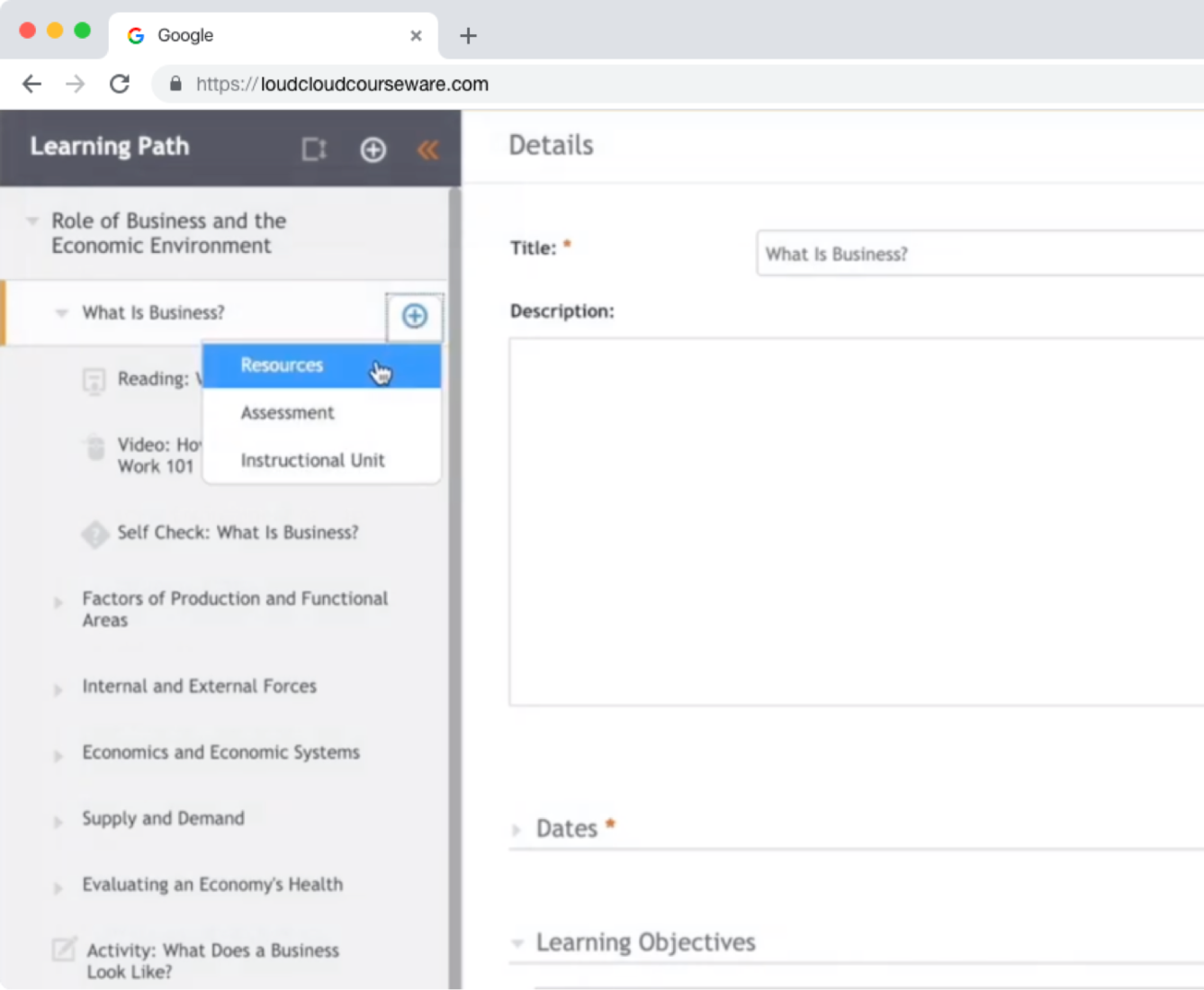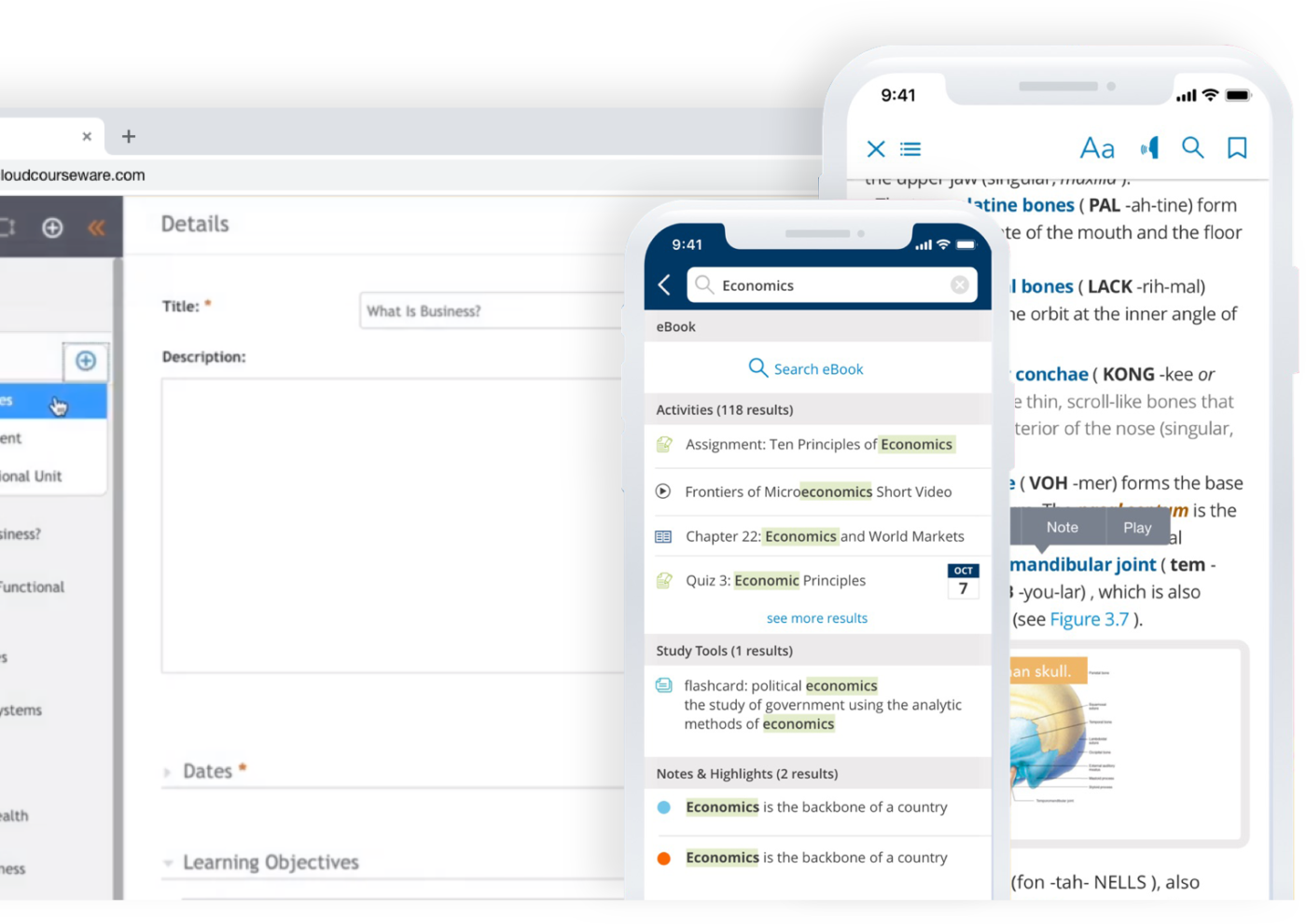 Customizable, Convenient, & Cost-Effective
Learning technology for today's digital natives
Easy customization with a robust content library
Real-time analytics to identify at-risk students
Expertly curated videos
Access to millions of content items from respected
publishers
Seamless OER integration for reduced costs
Testimonial
"I can say with 100% certainty, the BNC … Courseware usage is correlating with an increase in exam scores and retention of course materials."
Lynn Nagle, Instructor of Psychology and Education, Penn State University

Get a Personalized Demo
Let us show you the power of our learning technology
designed for today's digital natives.
COLLEGE RETAIL & COURSE MATERIAL SOLUTIONS
For colleges and universities interested in exploring custom campus retail and course material solutions.
"*" indicates required fields