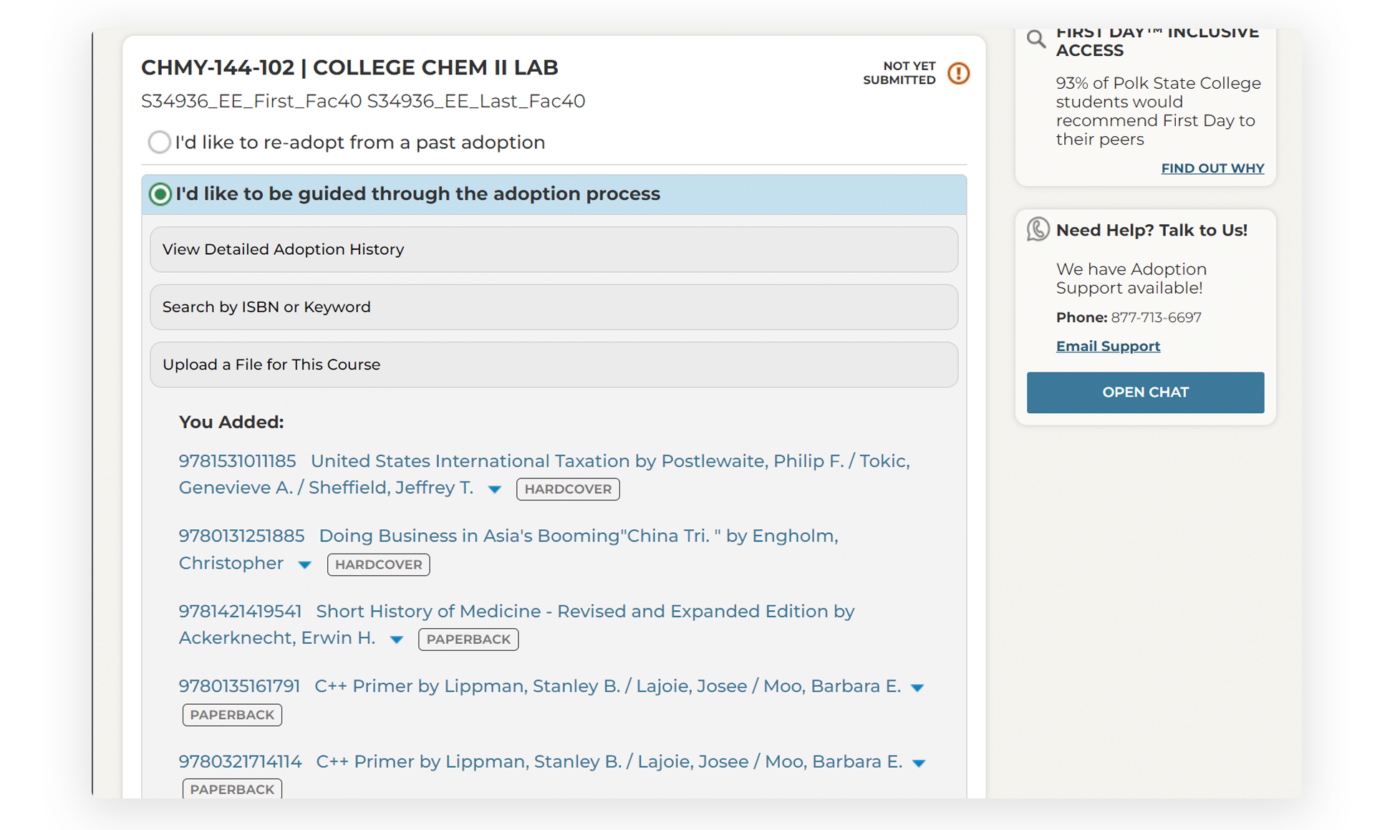 Adoption Made Easy
A highly streamlined user experience, with integrated history, unparalleled search and recommendation capabilities, along with a communications hub make selecting and tracking course adoption easier than ever.
Features:
One-click re-adopt
"Guide Me" with integrated history, search and recommendations
Bulk Upload tool
An affordability solutions focus
Integrated chat and 1-800 for unmatched, 24/7 faculty support
Real-time visibility into adoption completion rates, with filtering down to departments and classes
An Enhanced Experience
Insights for Impact
Our Adoption & Insights Portal is an advanced course-material management tool for faculty that makes the complex, simple.
With the most comprehensive selection of materials in all formats, industry-first features such as one-click re-adopt, affordability finder, and 24-hour support, faculty have the most streamlined and inclusive adoption experience.
Insights provide administrators real-time data on adoption completion college wide, by department, and by class.