Retail Reimagined
·
Article
Retail Roundtable Recap: Shaping the Future of the College Store Experience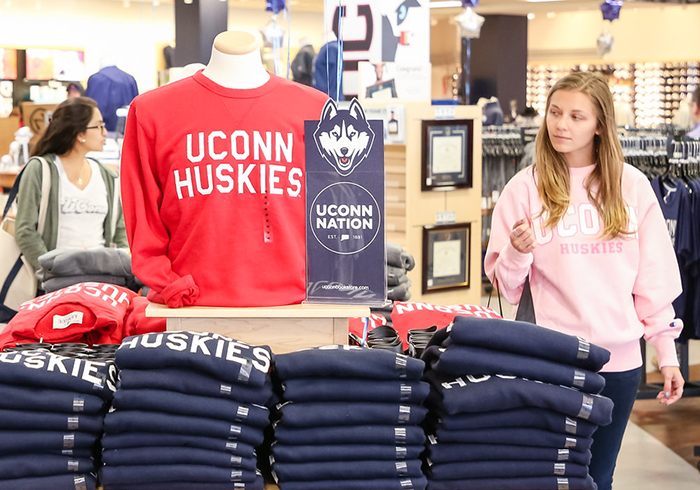 December 10, 2020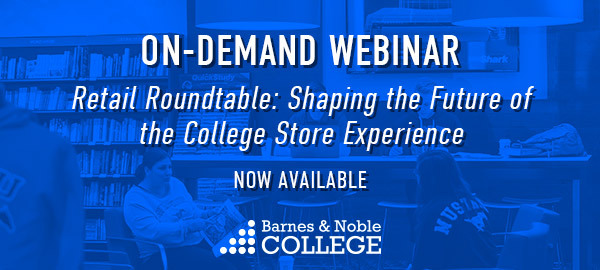 As the holidays approach, retail takes center stage. Barnes & Noble College recently hosted a retail roundtable with a lively conversation on the topics most relevant to colleges and universities this fall and beyond.
Panelists included Christopher Bradie, Ed.D., University of Pennsylvania; Rob Hailey, Tulane University; and Celeste Risimini-Johnson and Ken Wincko of Barnes & Noble College. Their discussion addressed:
Retail challenges driven by the continued impact of COVID-19

Students' shopping behaviors and preferences—and retail strategies that align

Innovative merchandising and marketing strategies to keep campus communities connected to the store

Trends in the ever-changing retail landscape

In advance of the Spring 2021 term, here are 3 key takeaways for college stores and the institutions they serve.

1. Convenience and familiarity are top priorities.
Delivering retail experiences where customers feel safe and comfortable is paramount, and institutions are finding success in leveraging familiar models to provide new services.
"At Tulane, we worked with our foodservice vendor to create a Grubhub option that was very successful," said Hailey. "I looked at the numbers today, and students have spent somewhere around $360,000 of their dining dollars just on Grubhub delivery. They're comfortable with online services; it's how they do stuff. They can do it very simply and very easily in their down time."
"Convenience, convenience, convenience. I think loyalty is always driven by ease in the way that you allow someone to transact with you."
Barnes & Noble College also began offering curbside pick-up this fall through the app and will be launching a store visit service similar to restaurant reservation services like OpenTable. In the app, customers will be able to schedule a block of time to pick up course materials and shop. These services allow college stores to manage capacity and create an extra layer of safety and comfort for customers.

2. Promote the college store's primary differentiators.
Research conducted in Fall 2020 shows that students are still shopping; 85% say they're shopping in store, and more than 3/4 are shopping online, whether on desktop or mobile. College stores need to emphasize the areas of differentiation—like branded apparel—to maintain and build market share.
"One challenge is that college stores are only one part of an increasingly larger market, and college stores don't define that market. The customer has a lot of choice there. So to succeed, I think that we have to have a very clear value proposition that makes our store a destination, because people don't have to shop there," said Bradie.
"The National Association of College Stores recently shared that about 83% of students surveyed said that the logo and the lettering affect their decision to buy clothes. And that's really important, because that is a niche where, despite that large market where we're one of many, we have somewhat of an advantage. We can define and be very intentional about the logos and the school colors. That's one of the ways that we're differentiating."

3. Leverage your digital communications—strategically.
Research like the 2020 National Student Pulse Report consistently shows that email is students' preferred communications channel for the college store. That digital lifeline only becomes more important in a time of remote or hybrid learning.
"What is unique about this particular time is that students and the campus community are really listening, because digital is a primary form of communication," said Bradie. "When the school sends something now, they are really looking at that with a different eye. We are seeing a different open rates and response rates from our email communications. When we say "Buy your textbooks now, or take advantage of a sale," they're staying engaged through that format. That's why it's very important to give relevant messaging, not abuse the channel, not create too much spam, because right now, I think we have their attention like we never had it before."
Customized digital communications are vital to drive students and other customers to shop—and should reflect a consistent retail experience, in store and online. Barnes & Noble College ramped up email campaigns this fall, driving customers to brand-new e-commerce sites that make it fun and easy to shop. The new sites feature highly personalized touchpoints, hyper-localized content and all the features found on best-in-class retail websites.
WATCH NOW: Shaping the Future of the College Store Experience
More Insights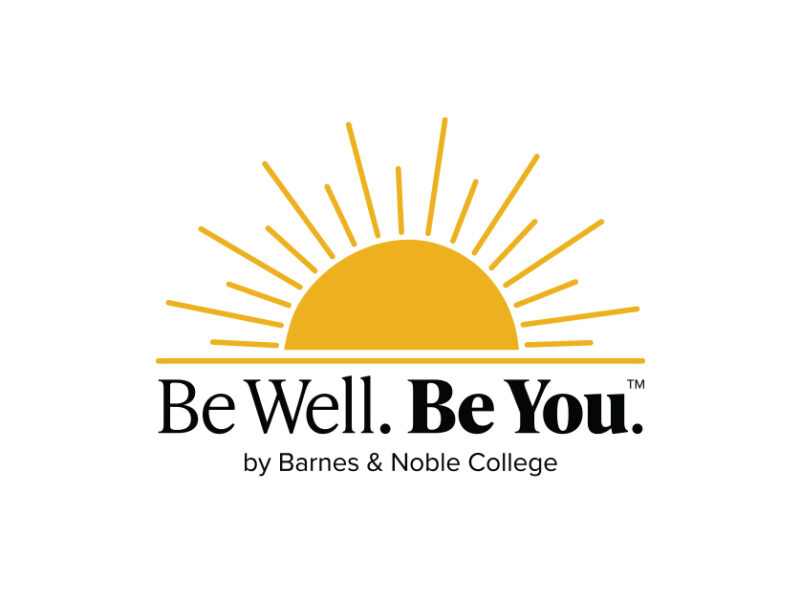 Retail Reimagined
· Article
Supporting Student and Campus Well-Being: Be Well. Be You.™ by Barnes & Noble College
In response to the growing number of students experiencing stress and anxiety, Barnes & Noble College has launched a new initiative to support the well-being of students and the campus communities it serves. Be Well. Be You.™ by Barnes & Noble College, is a thoughtfully curated collection of products that is designed to calm and recharge the mind and body.