Academic Solutions
·
Article
Equitable Access: Shaping a Path to Improved Student Outcomes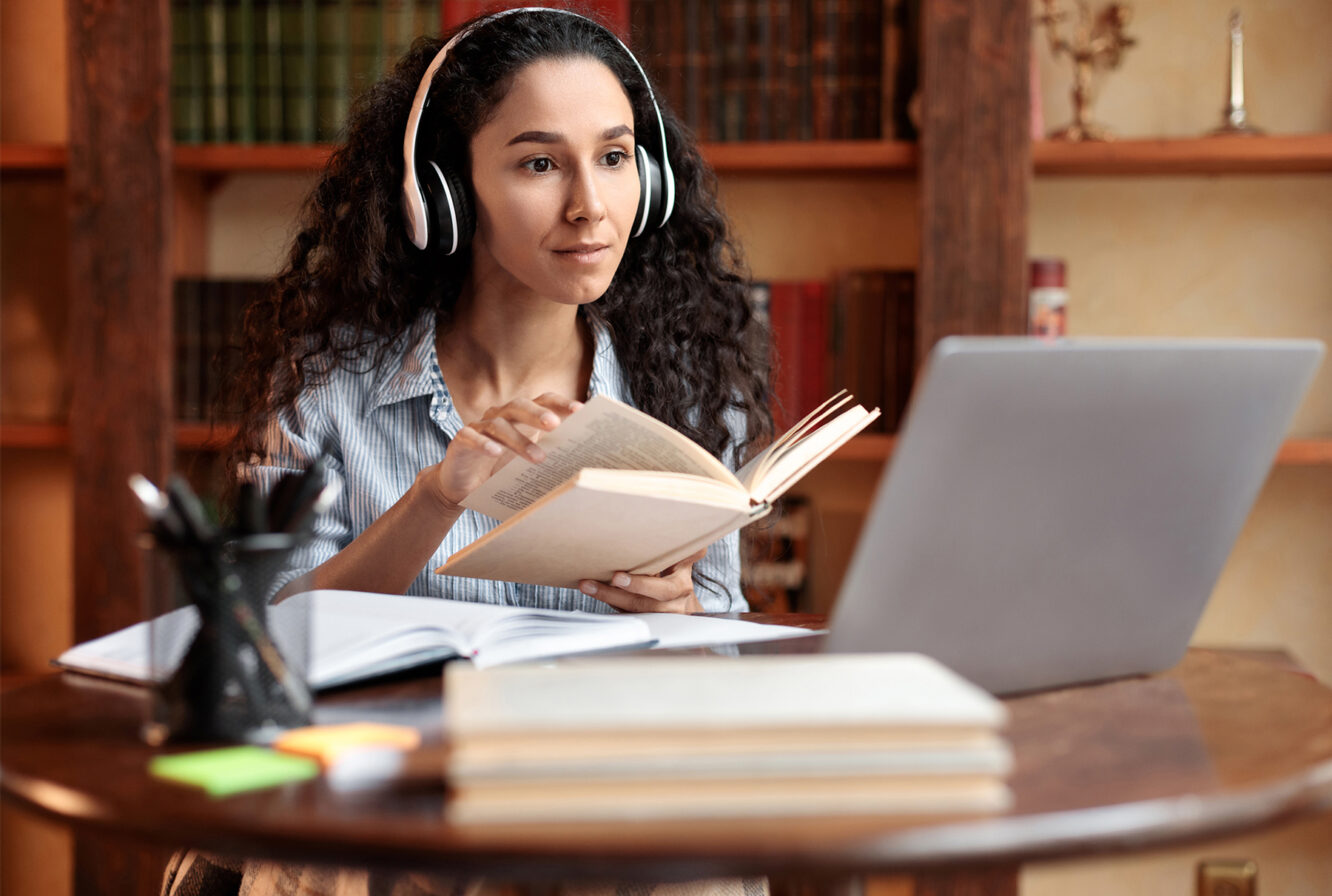 August 25, 2021
As student learning behaviors and preferences evolve, the ways we deliver course materials evolve as well. Students, faculty and administrators have adapted and embraced changes in course materials over time – such as using digital materials and integrating course materials directly into learning management systems.
Now, we have a modern delivery model tailored to the needs and wants of today's students: the equitable access approach, which bundles course materials with tuition. Equitable access delivers a range of benefits across the student journey, starting with preparation for the first day of class and ending with better performance and retention. It's quickly becoming the status quo nationwide for institutions championing student success.
Why is equitable access so popular? Here are five benefits on the path to improved student outcomes.
Better Access Creates a Level Playing Field
It's simple: students need their course materials by the first day of class. If they're delayed because they're looking for deals, trying to find materials to borrow, or waiting for financial aid disbursement, they're at a disadvantage from the very start of term.
Equitable access ensures all students have their course materials from Day 1, creating a level playing field and a strong foundation for success.
"Deciding not to buy a book negatively affected my grades – I'd walk into class, and I wouldn't know what was going on."

Cassandra, Psychology/Humanities major, Jacksonville University
Students and Faculty Enjoy Greater Convenience
Bundling course materials is more convenient for all students, whether they've always purchased from the campus store or they've tried to find what they need through other channels. Now, students simply get all their required materials.
Faculty also appreciate greater convenience – not only are students prepared on the first day of class, but they have the correct versions and editions. Instructors can begin teaching earlier and with the confidence that students have what they need.
"[The equitable access program] made it more exciting to teach. It also made it easier to teach."

Dr. Cornelius Thomas, Assistant Professor, Management, Oakwood University
Affordability Matters and Eases Stress
Equitable access programs create greater volume, which adds up to big savings for students – an average of 35-50% per semester. And they enjoy those savings while receiving personalized, concierge service.
To provide additional academic and financial support for students, some institutions are using federal funding from the CARES Act to cover the cost of course materials for upcoming terms, highlighting the value they see in these programs.
"Our undergraduates will begin the academic year with an added layer of confidence and be able to focus on their studies without the worry of textbook costs."

Dr. Beryl McEwen, Provost and Executive Vice Chancellor for Academic Affairs, North Carolina Agricultural and Technical State University
Preparation and Confidence Support Retention
Course materials play a vital role in students' ability to learn material and succeed in class. Without them, some students get behind or lose their confidence, impacting their performance –sometimes even leading them to drop or withdraw.
At Onondaga Community College, administrators have noted that, as more students have their course materials through bundling, persistence has improved; students are completing their courses and returning the next semester.
"It works out well with my lifestyle, and that definitely translates into better learning."

Alexis Riccardo, Engineering major, Onondaga Community College
Student Achieve Better Outcomes
Students participating in our equitable access program, First Day Complete, tell us that it's supporting their success in measurable ways.
After the Spring 2021 term, we surveyed students at colleges and universities nationwide about the program and its impact. Nearly two-thirds (62%) said the program helped them achieve better grades, and feedback overall was extremely positive – especially in historically underserved student populations.
STUDENT FEEDBACK: FIRST DAY COMPLETE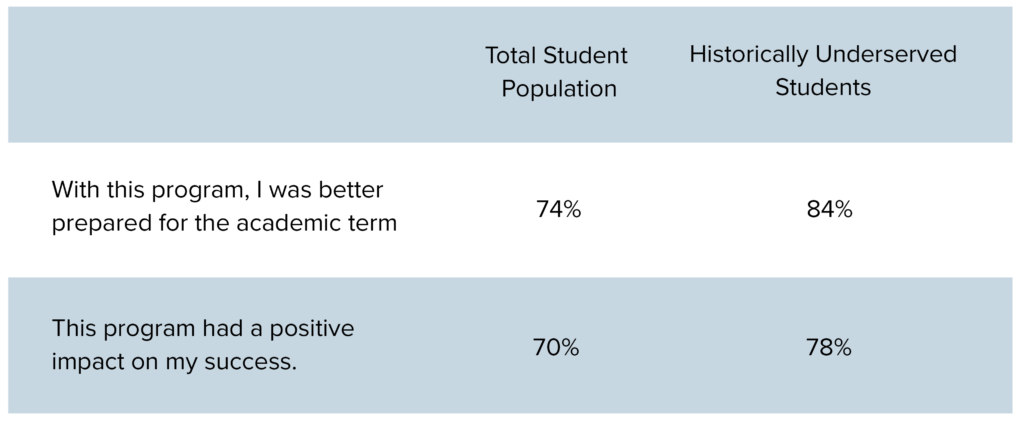 "I do think the program has helped improve my grades, because I have the books available to me. Without a doubt."

Madison Heide, Occupational Therapy major, D'Youville College
Want to learn more about equitable access through the eyes of students, faculty, and administrators? Check out our First Day Complete video – and contact us to discuss all the reasons you should consider an equitable access program on your campus.
More Insights
Academic Solutions
· Article
The First Day® Complete Impact at EKU
Eastern Kentucky University's Chief Auxiliary Services Officer, Steve Caudill, discusses the impact of First Day® Complete on EKU's students.