Academic Solutions
·
Article
BNC Offers Innovative Tool: Access to Free Study Coach Through Bookshelf® CoachMe™
July 26, 2023
What if college students have access to a free, always-available study coach to facilitate a more successful academic journey? They'll be more prepared, focused, and on track to show up to class with confidence.
Bookshelf® CoachMe™, powered in partnership by VitalSource, is now available for students at BNC partner institutions, and it's one of the innovative ways BNC continues to make the campus store more relevant and impactful for students and faculty.
The tool takes the guesswork out of studying, with a study coach built into students' e-books that uses AI-generated questions to help them prepare, focus, practice, stay on track and build confidence.
Increased Convenience, Improved Academic Outcomes
Bookshelf CoachMe is a new power feature within Yuzu®, BNC's learning platform that delivers an enhanced digital reading experience. The tool is convenient and easily accessible for students, providing practice questions and knowledge checks right in the margins of their e-books. It's a valuable resource to help them determine what they already know, then focus on what they still need to learn. These learning activities are not graded – they are solely for students' use while studying.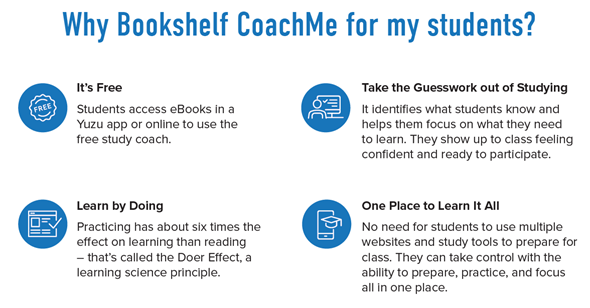 BNC helps improve academic outcomes with innovative resources like Bookshelf CoachMe that empower students to study fast and study smart by leveraging AI and other cutting-edge technologies. Check out our one-pager with more details on Bookshelf CoachMe.
Contact us to learn more about how students experience this study tool, and to discuss all the ways BNC can support the academic journey on your campus.
More Insights
Academic Solutions
· Article
The First Day® Complete Impact at EKU
Eastern Kentucky University's Chief Auxiliary Services Officer, Steve Caudill, discusses the impact of First Day® Complete on EKU's students.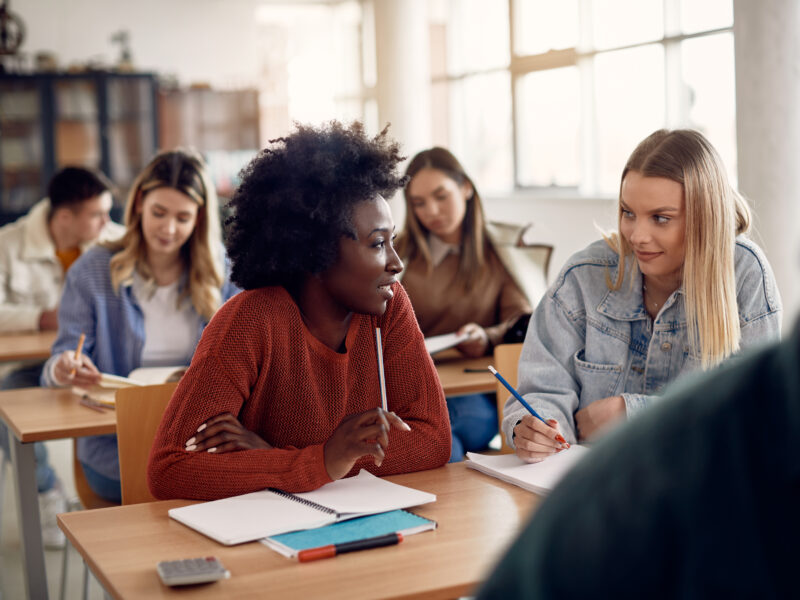 Academic Solutions
· Article
Positive Student Feedback: First Day Complete 
Students confirm that First Day Complete helps them be better prepared for class (86%), has a positive impact on their success (83%) and helps them get better grades (75%).