Academic Solutions
·
Article
Positive Student Feedback: First Day Complete 
July 19, 2023
2023 Student Success Survey
Take a look at the biggest takeaways from the 2023 First Day® Complete Student Success Survey, and how these results are driving rapid growth of the First Day Complete program. Each year this survey is conducted to obtain valuable student feedback on the impact of the equitable access course material program on their academic success.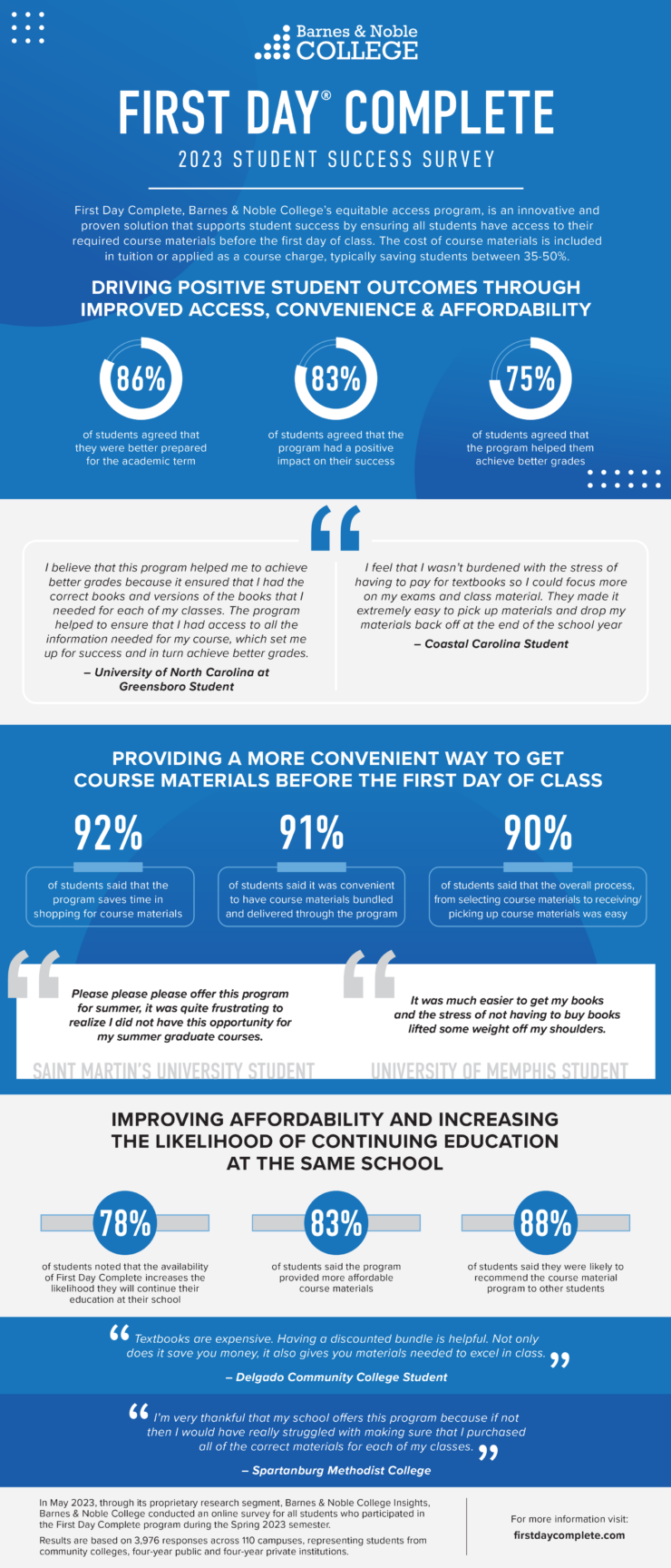 Learn more about the Equitable Access webinar and the data shared here.
More Insights
Academic Solutions
· Article
The First Day® Complete Impact at EKU
Eastern Kentucky University's Chief Auxiliary Services Officer, Steve Caudill, discusses the impact of First Day® Complete on EKU's students.