85%

of students delay or avoid purchasing required course materials

49%

of college students reported they were not prepared on the first day of class

50%

say this decision negatively impacted their grades
High Achievement,
Low Cost
Drive student success with easy access to the learning materials students need – when they need them
Imagine a first day with 100% of your students prepared. Our BNC First Day® solution delivers on this promise by bundling learning material costs with tuition or course fees, saving students an average of 50%. Over 100 campuses are already benefiting from increased equity and higher student engagement.
Read case study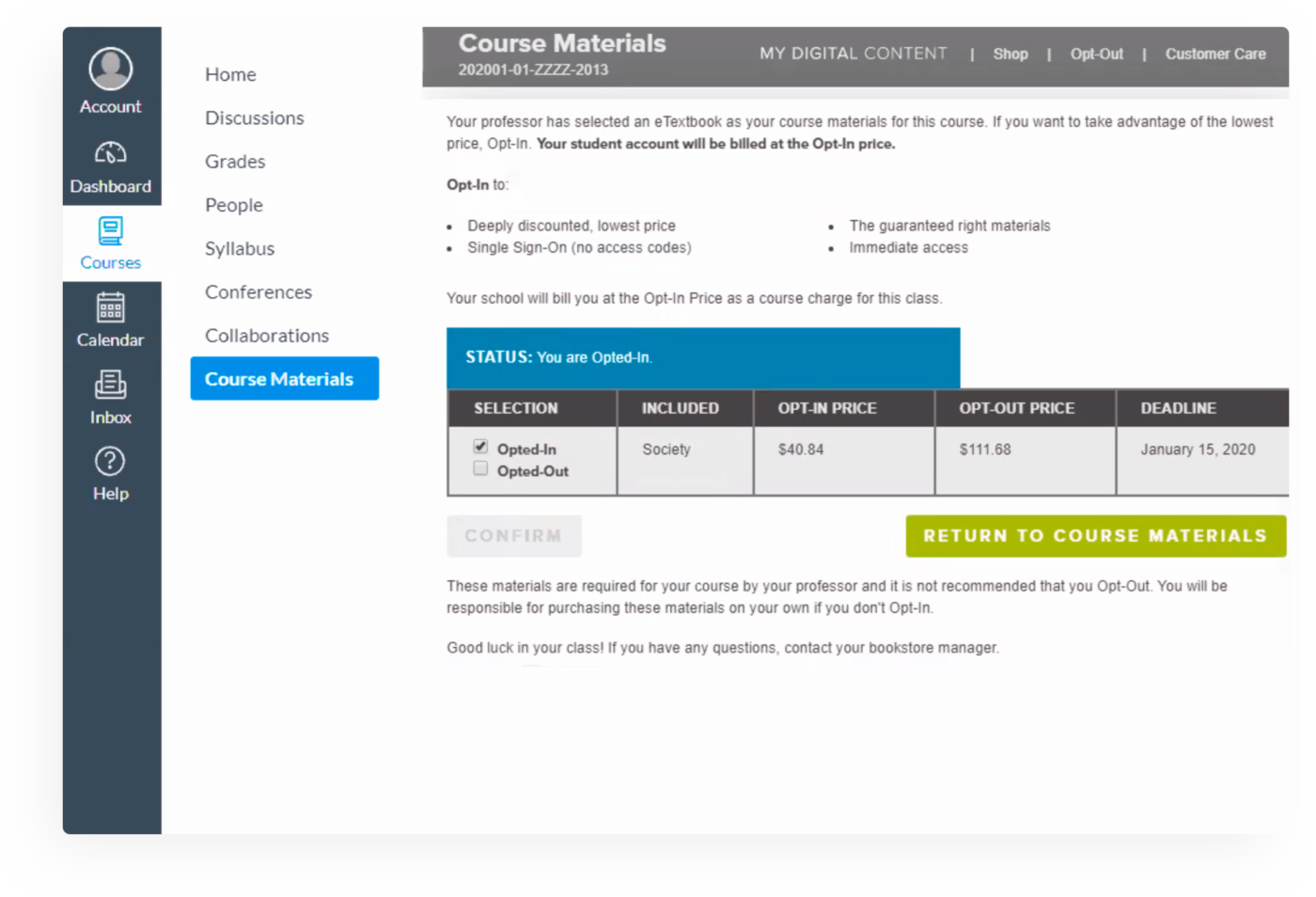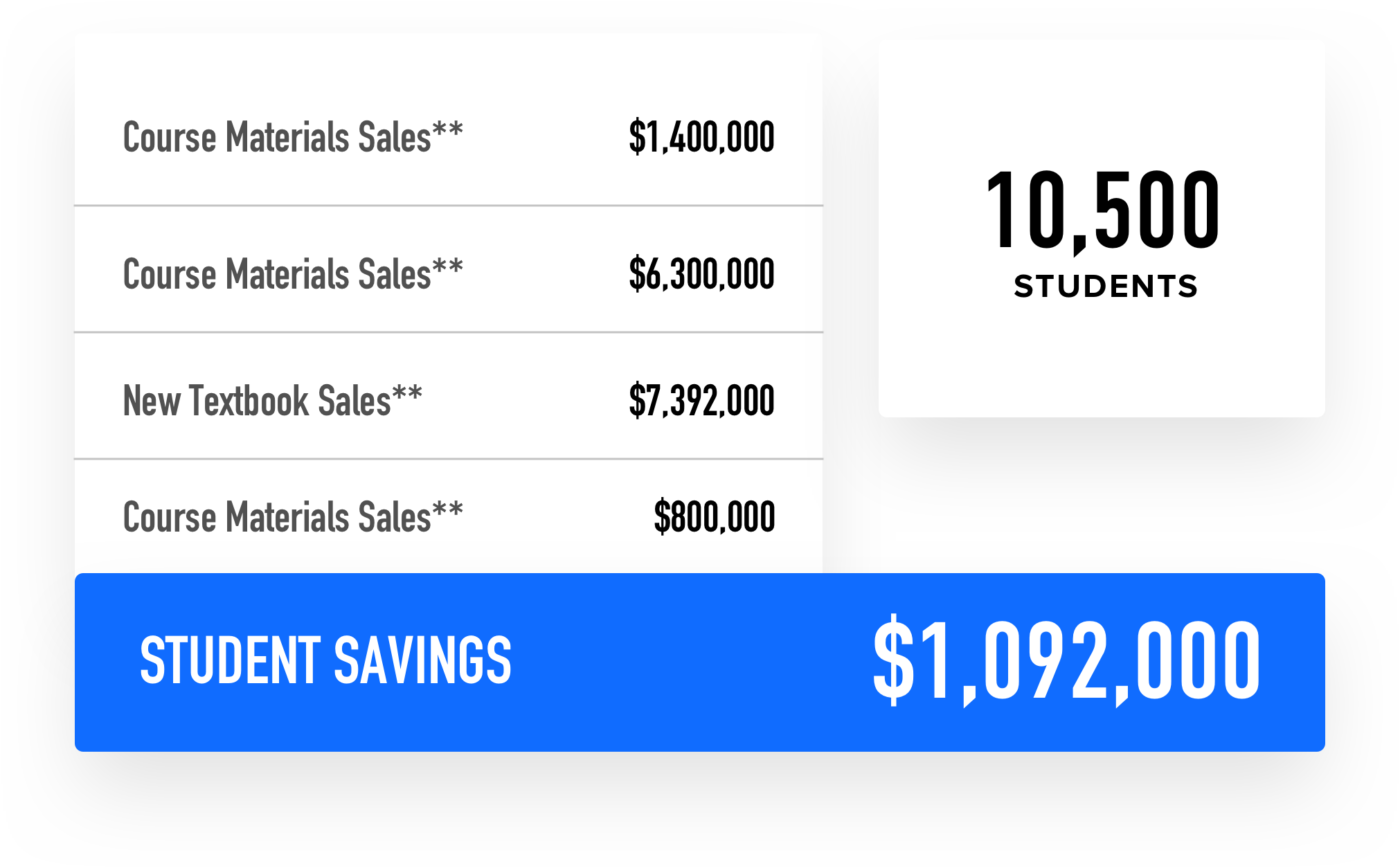 Addressing Challenges for Students & Faculty
Cost is the #1 reason students don't purchase textbooks
First Day® removes the financial barrier and offers:
Faculty assurance all students are prepared
Below-market-value pricing
Single sign-on with LMS integration
Financial aid cost coverage
Digital delivery with print options
Want to know the average savings for
your students with the First Day® Program?
Calculate Savings
Increased
Completion Rates at
KCTCS
"My course completion rates have steadily improved. Students are better prepared because they've completed assigned readings prior to the class meeting, or, for online students, prior to the first assessments. Students are very appreciative of the reduced textbook cost and the ease of access."
---
Dr. Kaye Lafferty, Professor of Psychology and Criminal Justice, KCTCS Jefferson
Read Case Study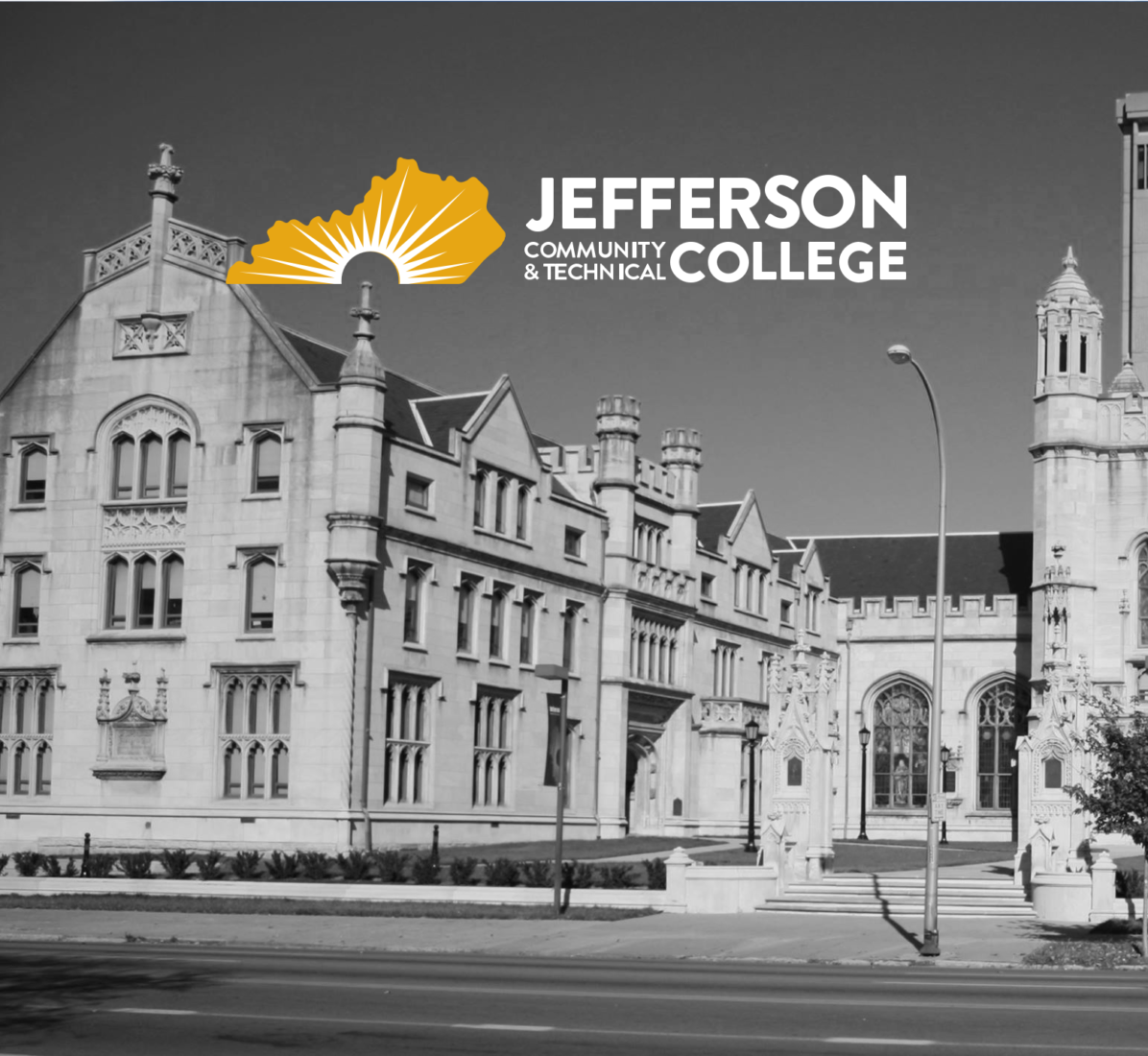 With the First Day® inclusive access program, Norfolk State University exam scores and pass rates have increased by 20%.
Featured Whitepaper
Learn how course material selection and
delivery impact student equity
Download Whitepaper