Careers at Barnes & Noble College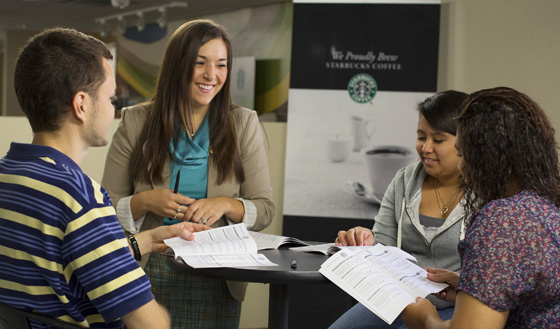 Life at Barnes & Noble College isn't like life at other retail brands. We are committed to helping our campus partners succeed – and the same goes for our employees. We empower our employees to set their sights high and create their own paths to success. This is a place where your future success and growth are truly a result of your own efforts and achievements.
Becoming part of our team means becoming part of innovation at work. Surrounded by forward-thinkers who proactively are shaping the future of learning, we offer employees the support they need to embrace their potential and thrive.
Bestseller Management Program for Students

Through our Bestseller Management Program, we recruit and train talented students and build long-lasting connections within their campus communities. During the 18-25 month course, students get practical, hands-on experience at their campus bookstore and – our favorite part – have the opportunity to interview for a management position within Barnes & Noble.

Higher Ed Focus

We understand the role of bookstores on campus and act as a trusted resource and strong advocate of higher education. We share and support our campus partners' missions to enhance the future of teaching and learning, and we're dedicated to utilizing all our resources, experience and insight to help them succeed.

Retail Excellence

Barnes & Noble built its reputation on world-class customer service and the best collection of products and services. That commitment remains at the heart of our business through revenue-building merchandise strategies that include leading apparel brands, hi-tech gadgets, superior food and beverages, and a wide variety of products students want and need.