NOOK Press™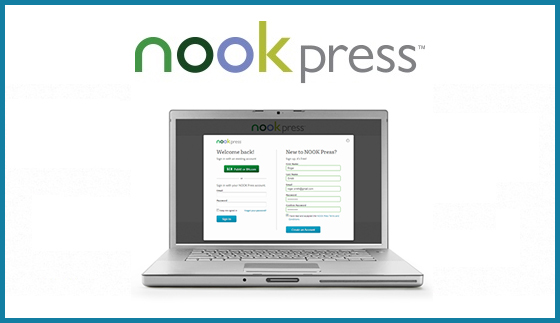 When your faculty are planning for next semester's course work, consider NOOK Press™, by Barnes
& Noble – the perfect solution for educators who want to author their own course materials for classroom use. This innovative self-publishing platform offers authors a fast, easy and free way to write, edit, collaborate and publish the highest quality eBooks and directly distribute them to millions of new readers, including their students for use in the classroom.
WHAT IS NOOK PRESS?
NOOK Press™, builds on the success of PubIt!TM, Barnes & Noble's original self-publishing platform. The new technology was designed with input from PubIt! authors, and offers unique collaboration, content creation and publishing tools in an elegant and intuitive interface.
With NOOK Press, faculty can create and publish their work all in one place, making it available for purchase through BN.com and NOOK Bookstore™ within 72 hours, and through the campus bookstore for classroom use within two weeks.
Titles from self-published authors continue to increase by 24% each quarter in the NOOK Book Store. 
Customer demand for great independent content continues to dramatically increase
as 30% of NOOK customers purchase self-published content each month, representing 25% of NOOK Book™ sales every month.
NOOK HD+ Slate 16GB

NOOK HD Snow – 8GB

NOOK Simple Touch™ with GlowLight™

Unbeatable value: "2 Readers in 1″ – Best of E Ink & Lit Display – Amazing in bed and at the beach
Breakthrough technology creates a soft glow optimized for low light reading and bright sunlight
Exclusive Best-Text™ & adjustable fonts make words crisp & clear
"There is no better e-ink model than this new glowing NOOK." – The New York Times
 

NOOK Simple Touch

"Best e-ink reader" – CNET, 06/01/2011

NEW! Best–Text™, ultra-crisp, reads just like paper – even in bright sun
NEW! Longest battery life – read for over 2 months based on a half hour of daily reading
Over 2.5 million books, get them in seconds w/ built-in Wi-Fi®
No annoying ads
Always free NOOK support in-store
Borrow books from your public library